DRONEWEEK 2017 is a cinematic, technology-focused journey around the world employing drones and robotics to show off the scale, beauty, and global impact of GE's Energy Ecosystem.
Putting cameras in the air, under water, and deep inside the earth, and using innovative technologies like infrared, LiDAR, and 360º video, viewers were offered new, exciting perspectives and levels of detail never before seen.
Through an integrated campaign spanning broadcast television, print, and 12 digital platforms, the audience was able to peer under the hood to see how the power we consume every day is created, managed, and ultimately powered by GE.
2
Supporting Content Pieces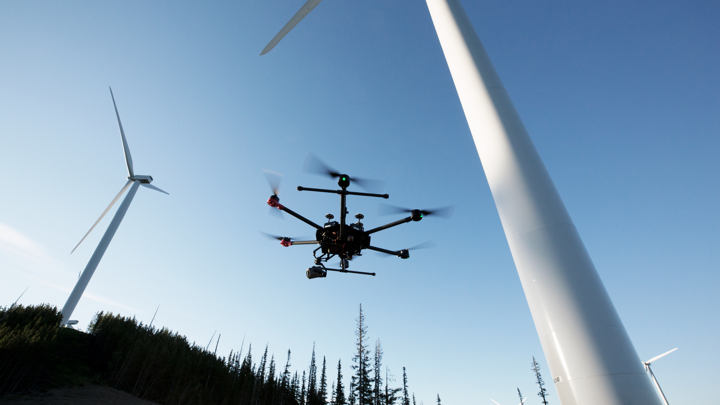 Episodes
Five cinematic episodes aired on a selection of GE's social channels in addition to being televised on VICELAND.
Episode 1 — British Columbia

The Wind Network

Episode 2 — United Arab Emirates

The Solar Tipping Point

Episode 3 — Switzerland

The Alpine Battery

Episode 4 — Indonesia

Islands of Power

Episode 5 — San Diego

Data Powered Cities
8.7MM
Episode Video Views
2MM+
Viewers Reached on VICELAND